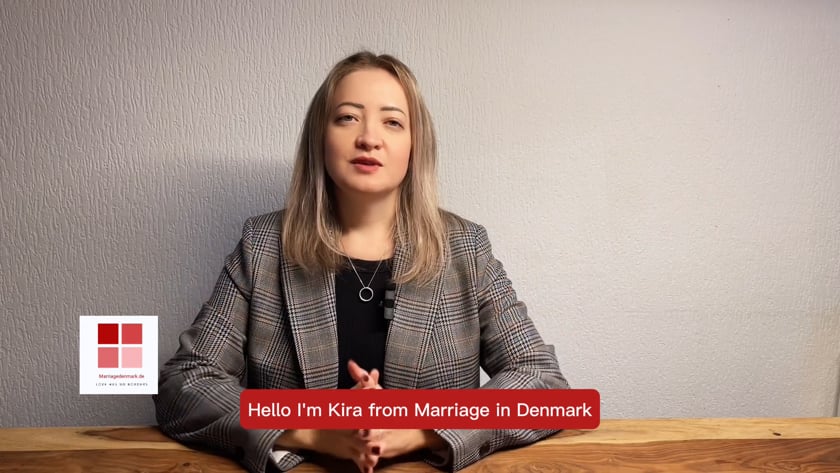 Welcome to "Marriage in Denmark"
We are here to assist you on every step from visa C to resident permit in Germany
We helped more than 200 couples (including samesex couples) since 2021 to start a family fast, easily and without any stress. We have answers for all of your questions. We cooperate with the Family Ministry and communes in Denmark, that allows us to solve all of your problems in short terms. Enjoy your special day, and we will work for you.

Consultation
on documents

An individual list
of documents for a couple

Preparation of documents
for an application

Applying to Denmark,
booking a wedding date
and place
Additional payments:
242 Euro — the fee of the Danish Ministry of the Family (1800 DKK)
50 Euro — 1 apostille, 80 Euro – 2 apostilles for a marriage certificate
100 Euro — consultation and folder of documents on family reunification in Germany
100 Euro — change of the date/ place of the wedding after booking at the request of the Customer
Couple consultation on documents and process steps

Preparation of documents according to the list (2-3 documents from each partner, depending on your situation)

Verification and processing of documents by the agency, filling out forms, questionnaires, power of attorney, signing the contract, services payment

Submission of a package of documents to Denmark

Obtaining a marriage license (valid for a maximum of 4 months, depending on the terms of the visa), waiting for permission takes 2-5 days, provided that the application is submitted perfectly. Deadlines are extended if Denmark requests additional information.

Reservation of the place and date of the wedding, preferably 1-2 months in advance, but an express wedding is possible

Contacts for self-booking a bouquet, photo sessions, make-up master (the cost of services is paid by the masters)

Consultation on apostille marriage certificate (required only for non-EU countries)

Family reunification consultation = national visa D

Consultation on the preparation and passing of the German language at level A1 (when reuniting with a spouse a German citizen)

consultation on obtaining a residence permit in Germany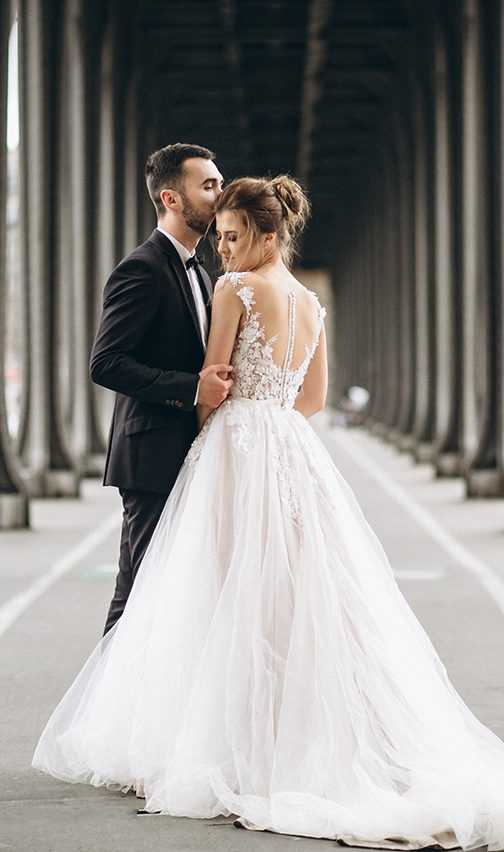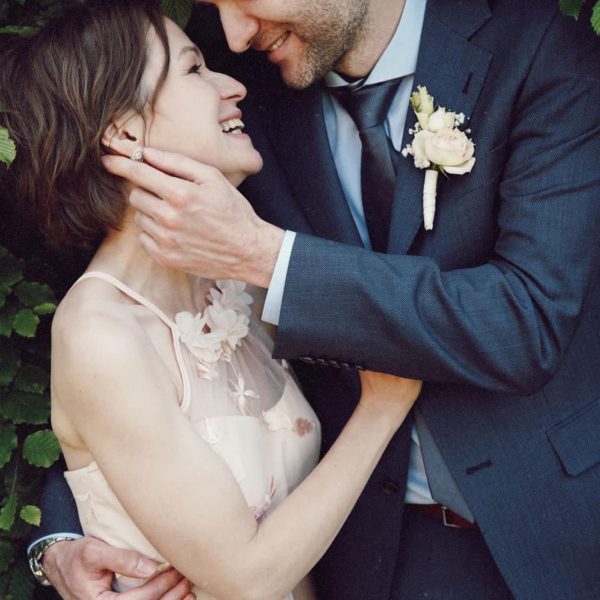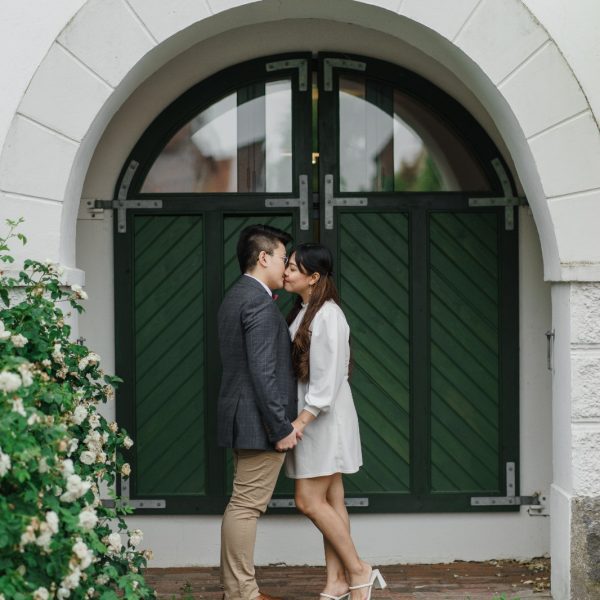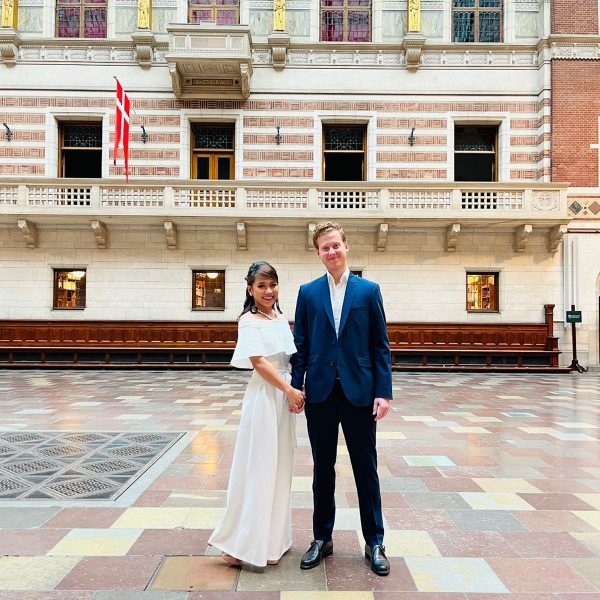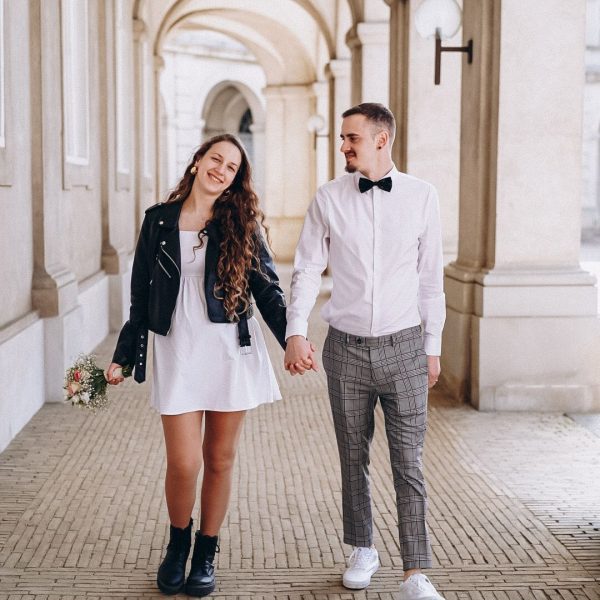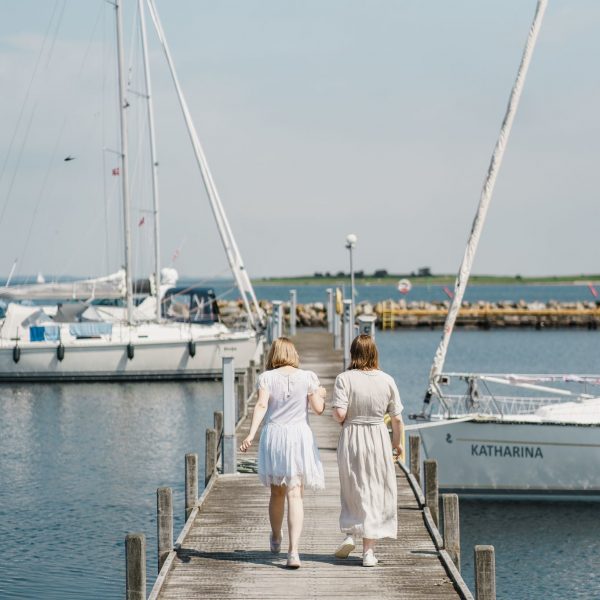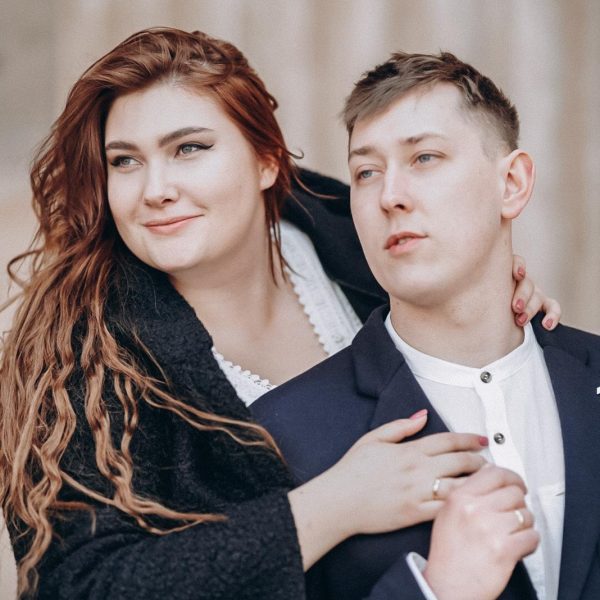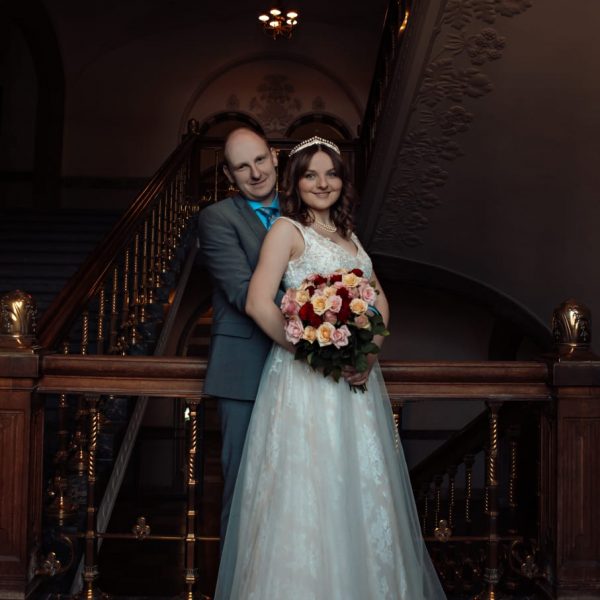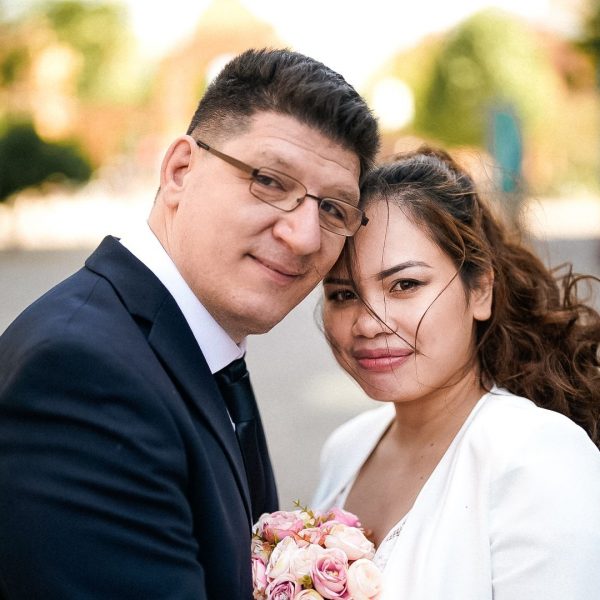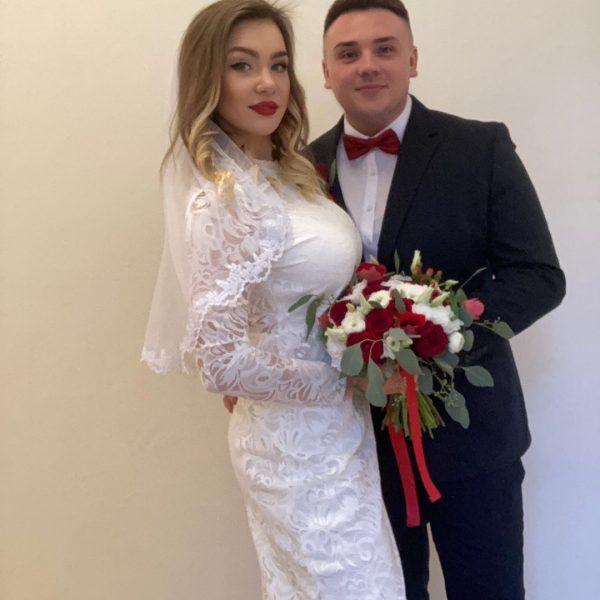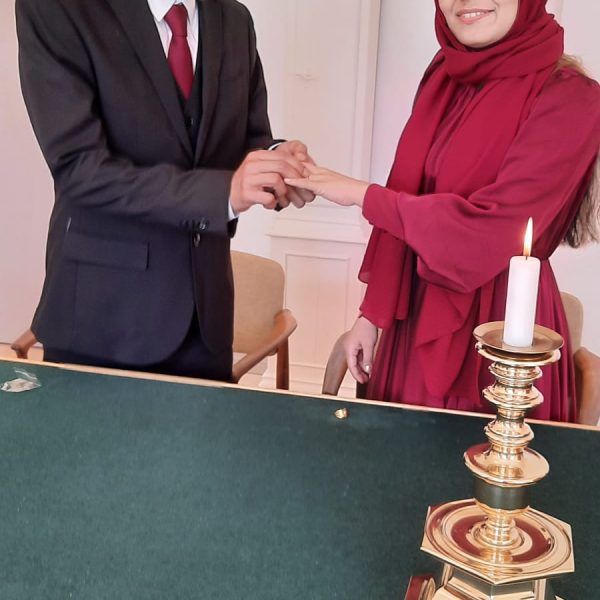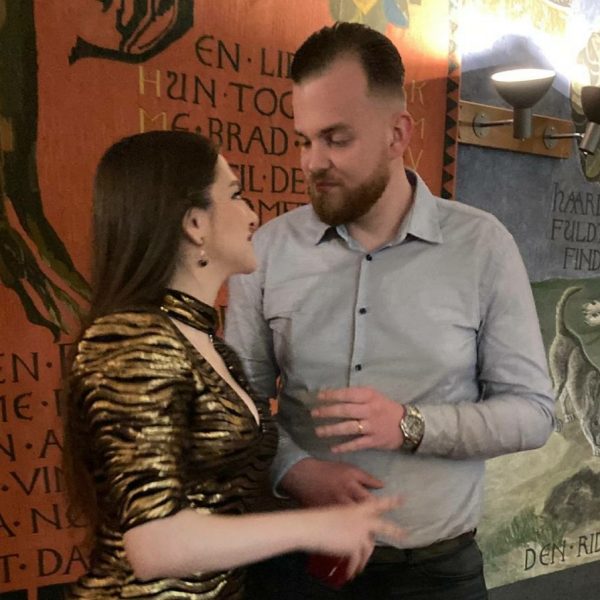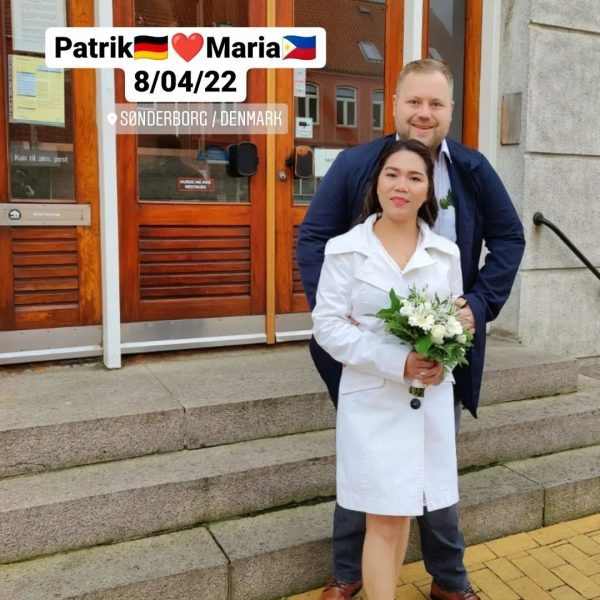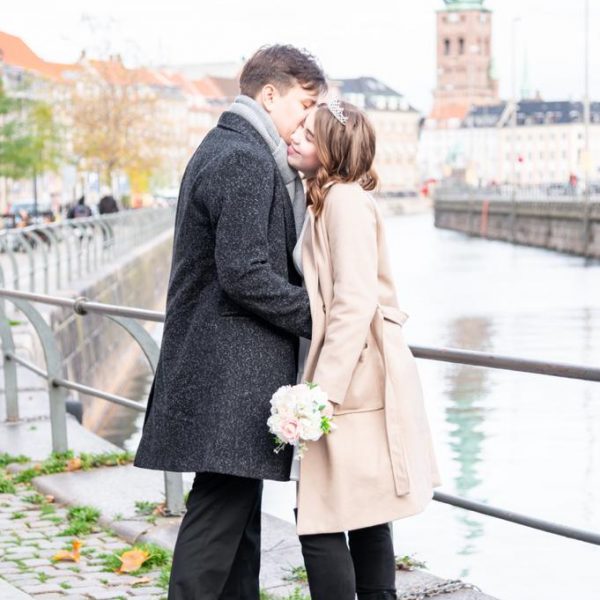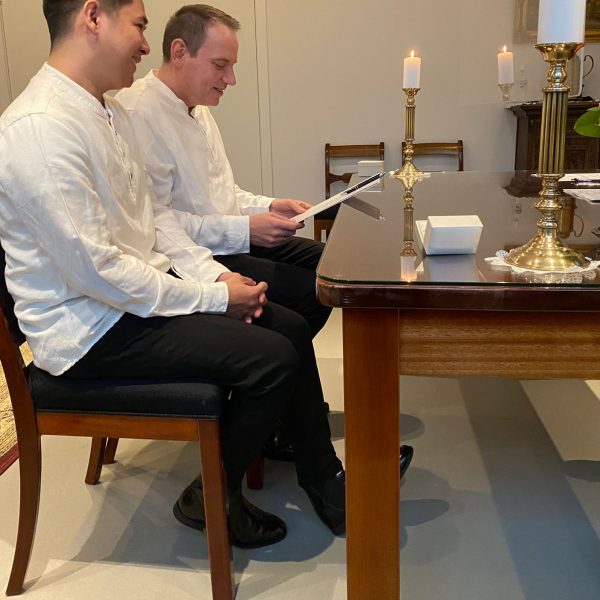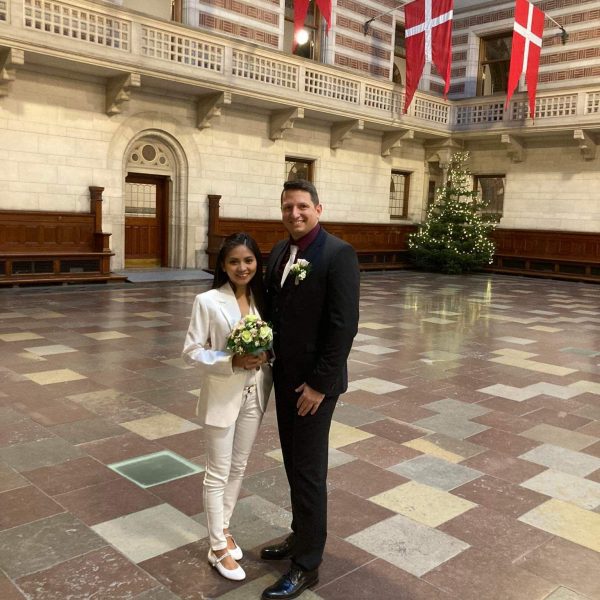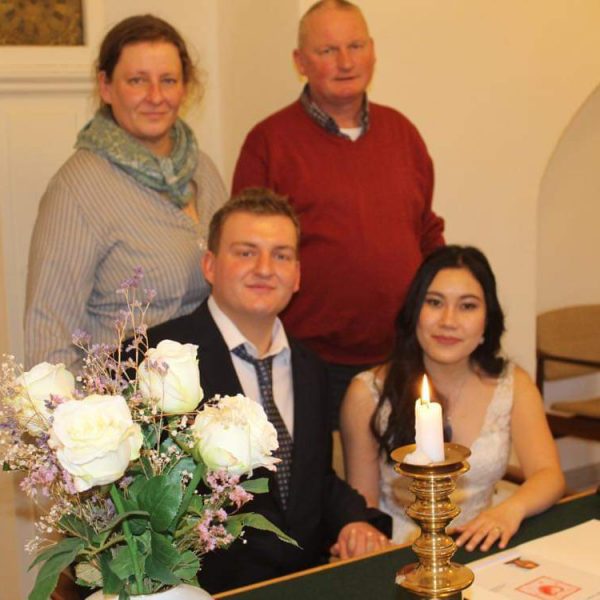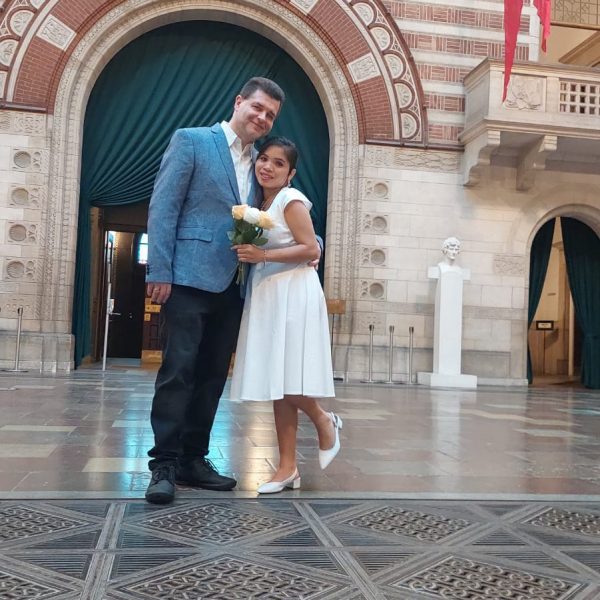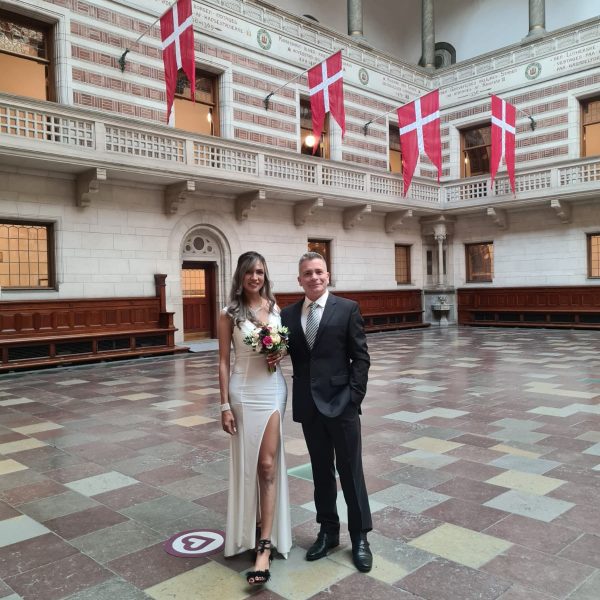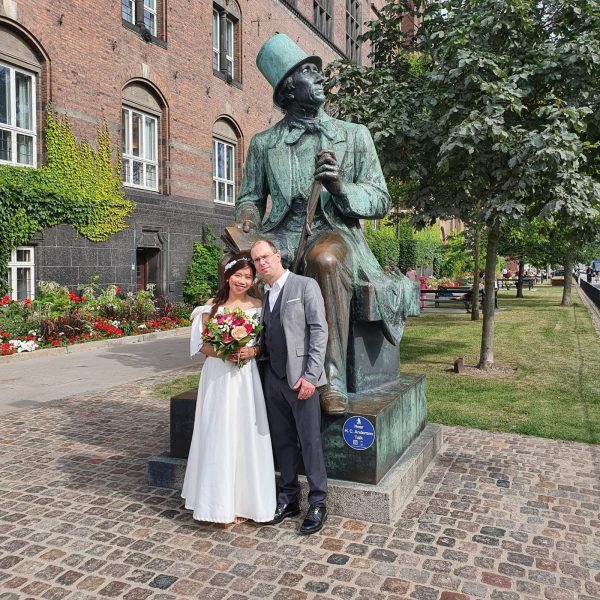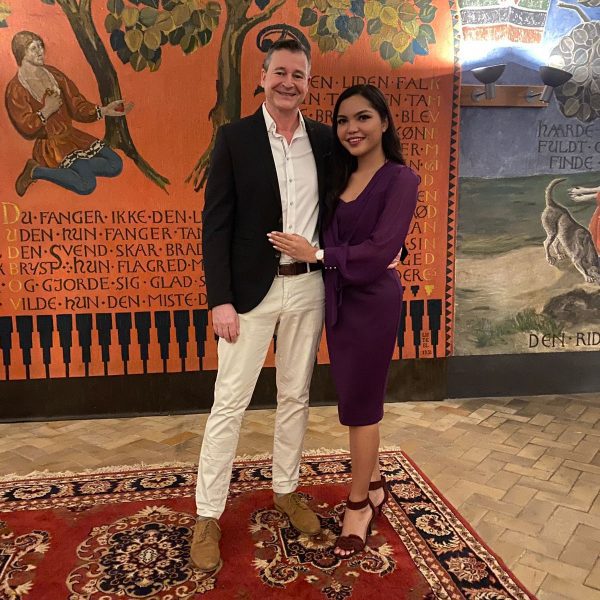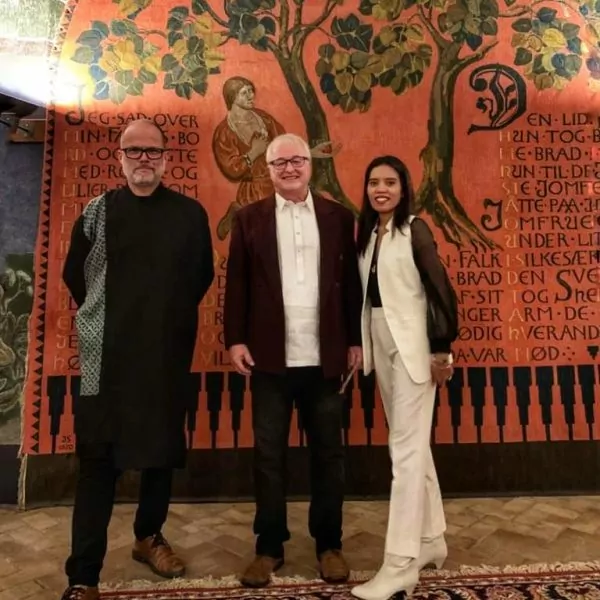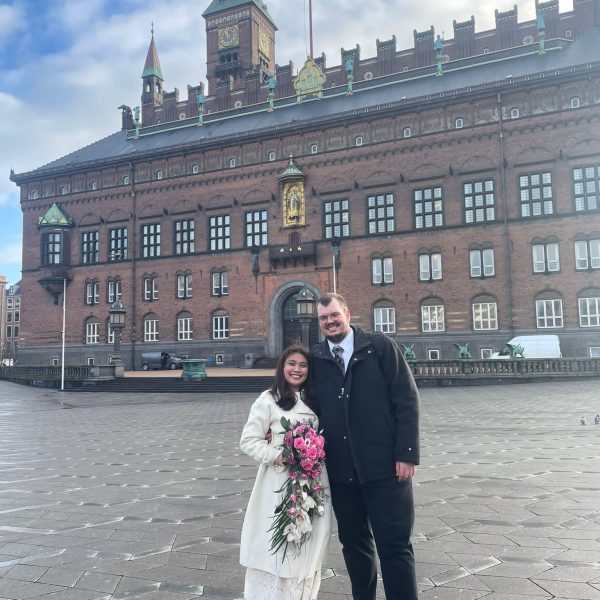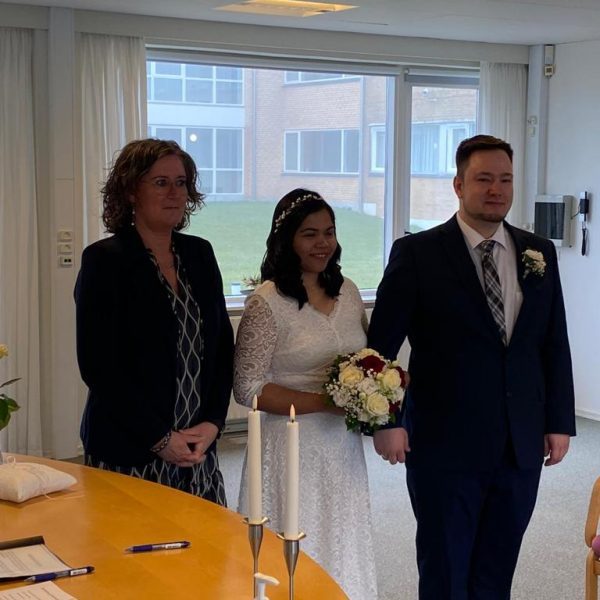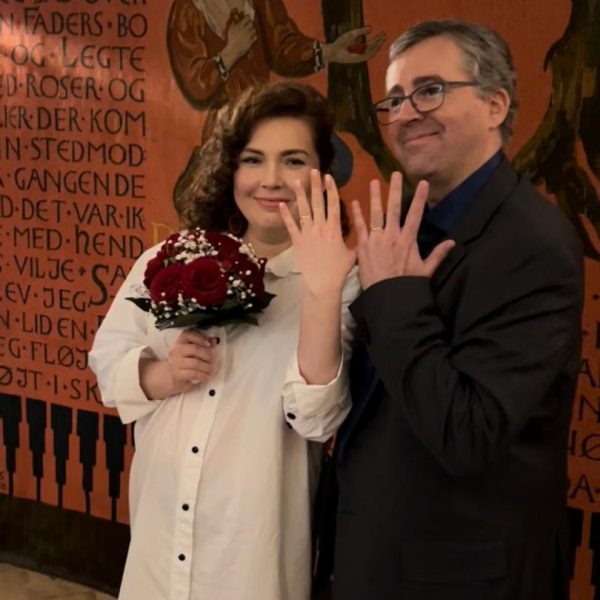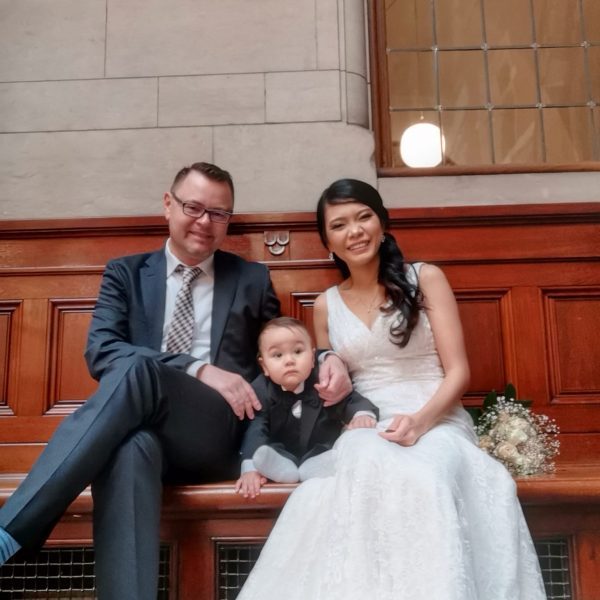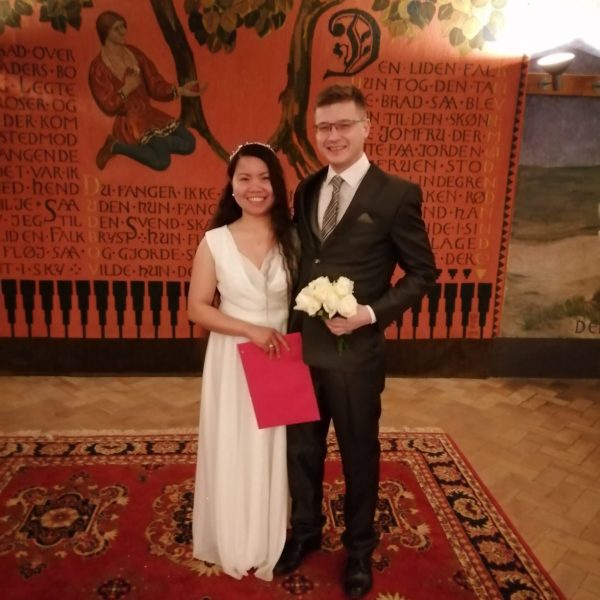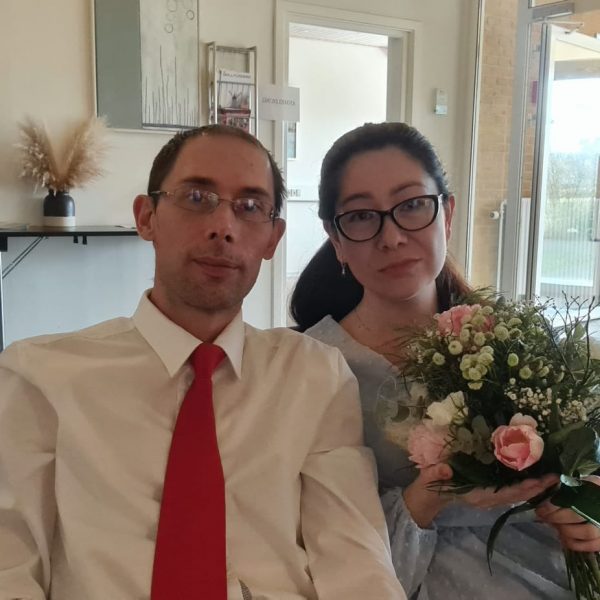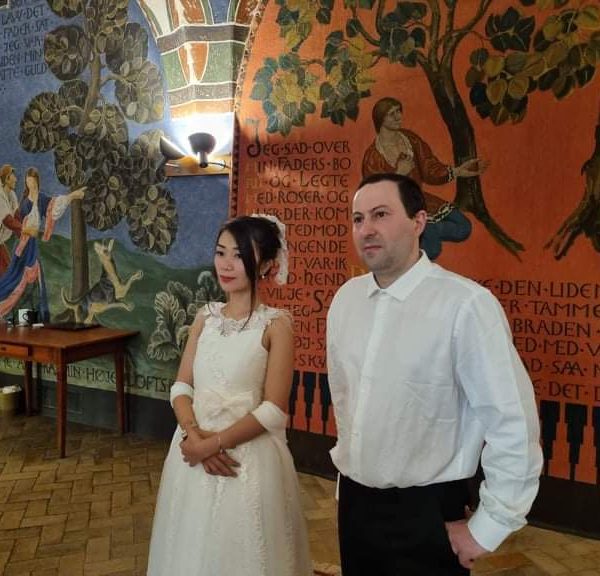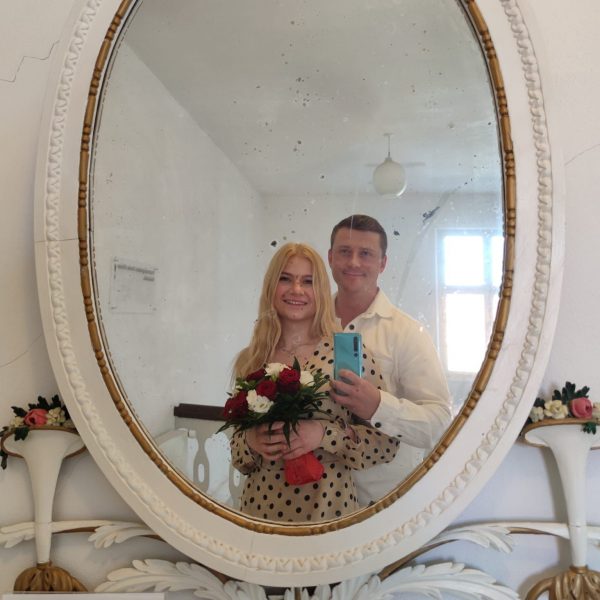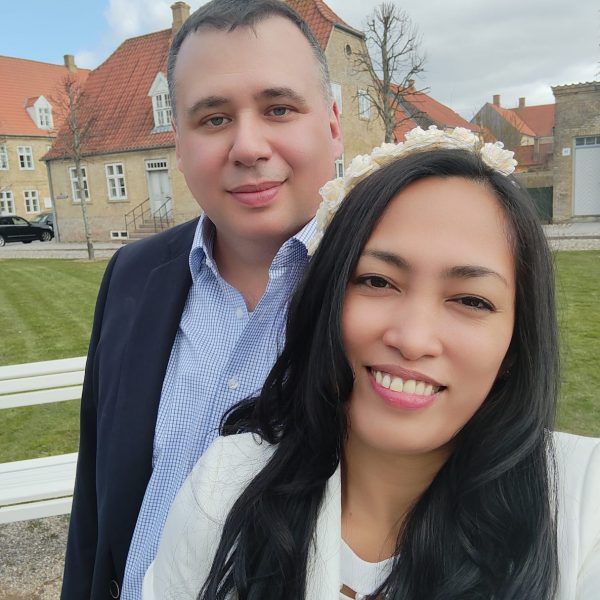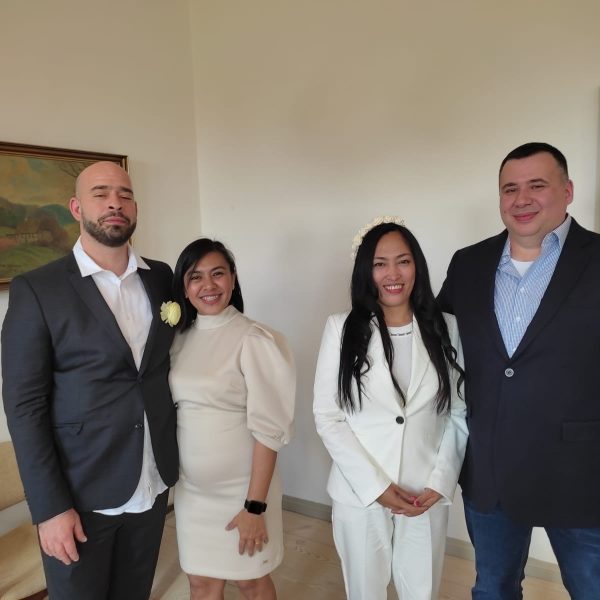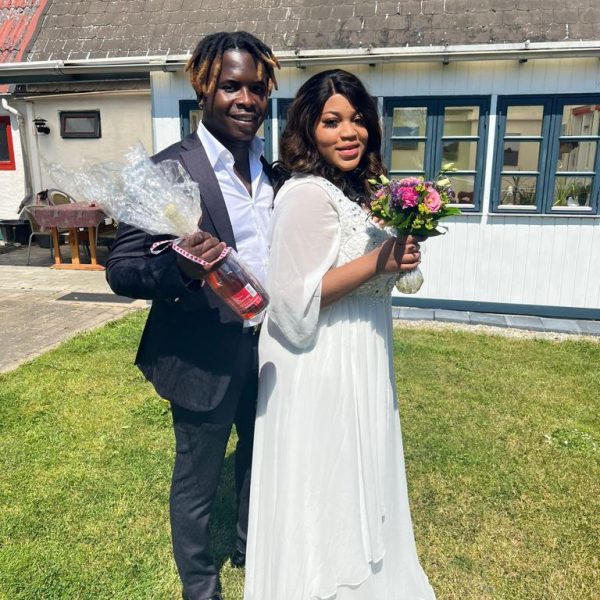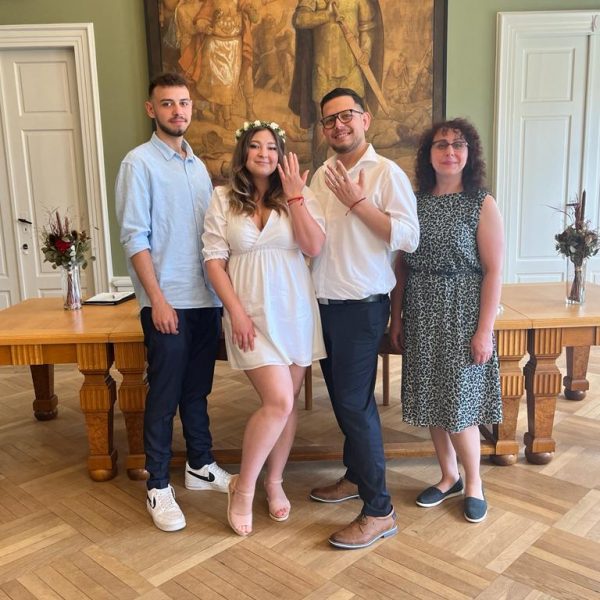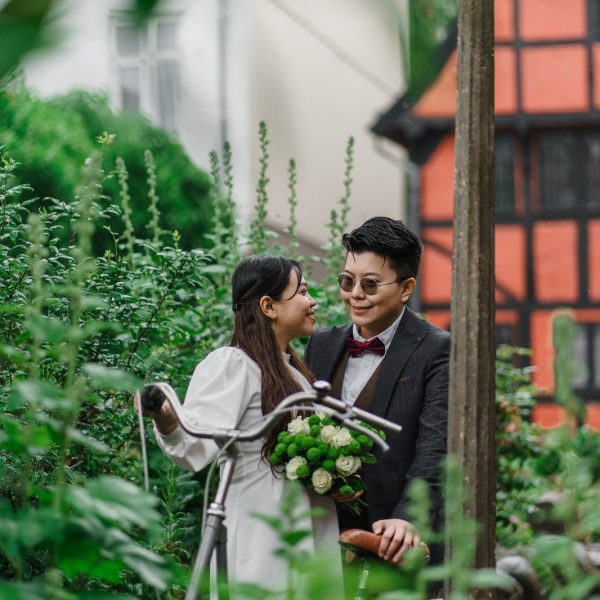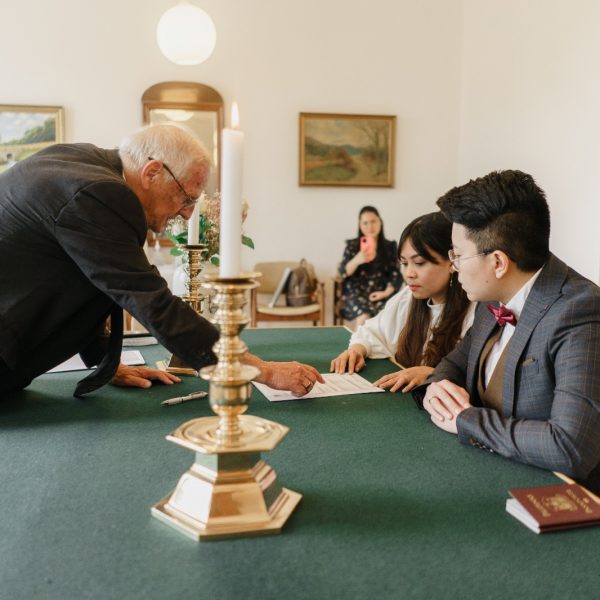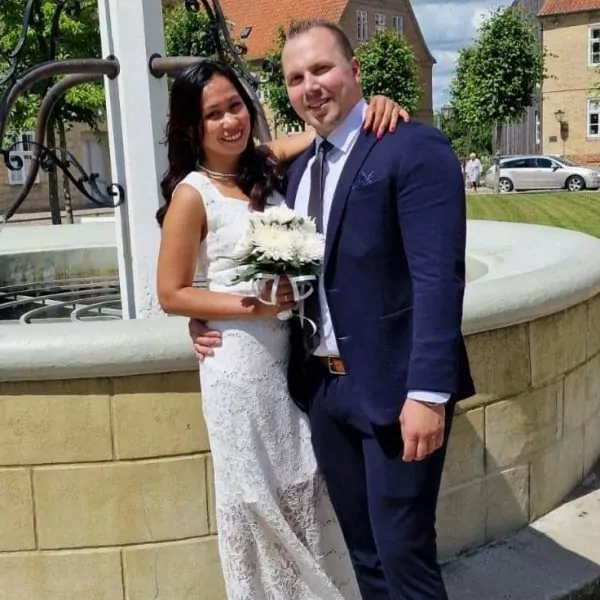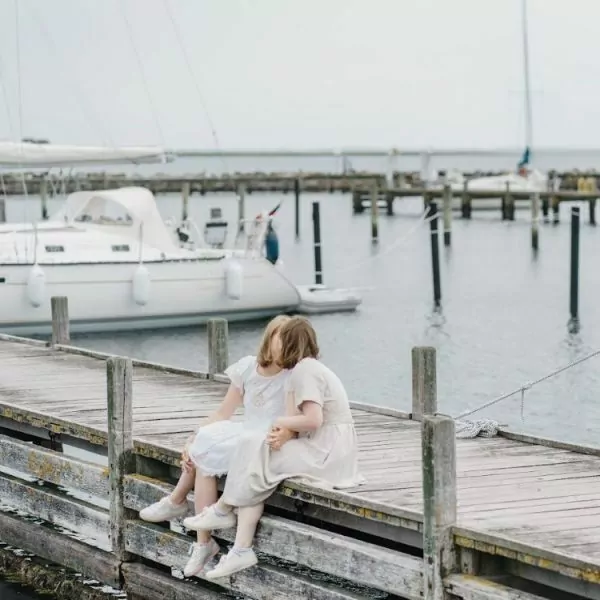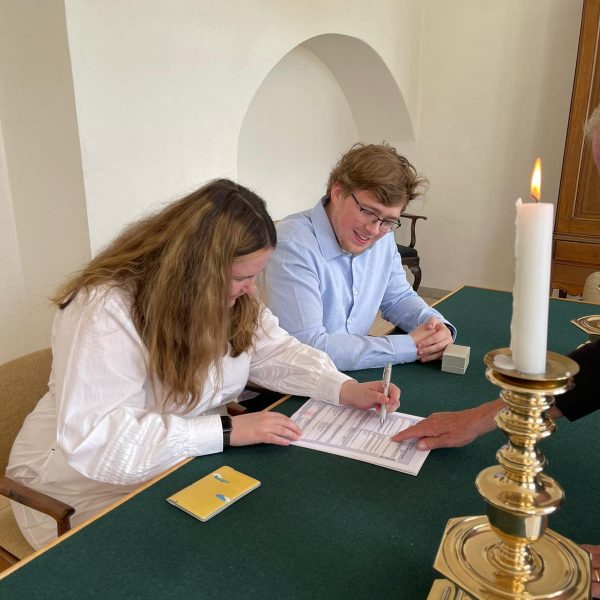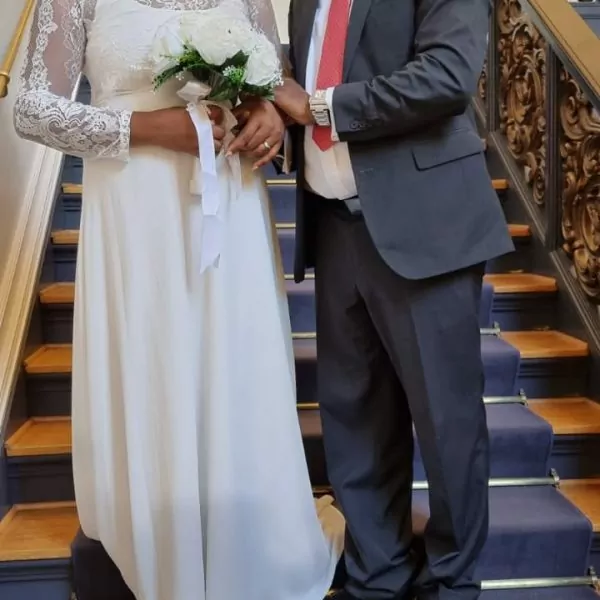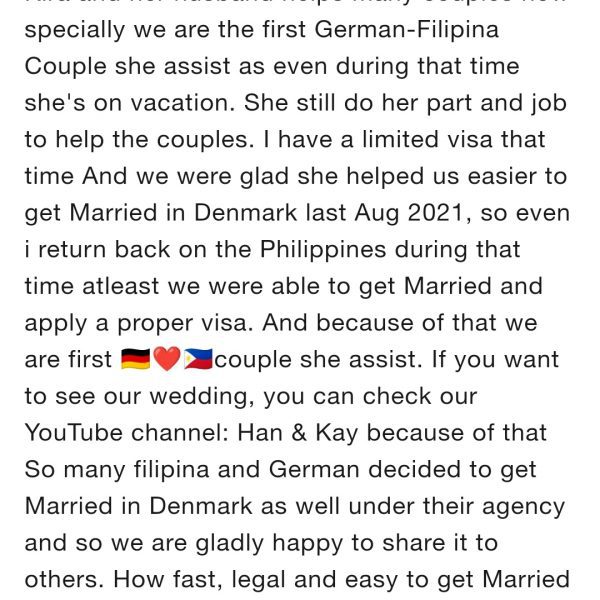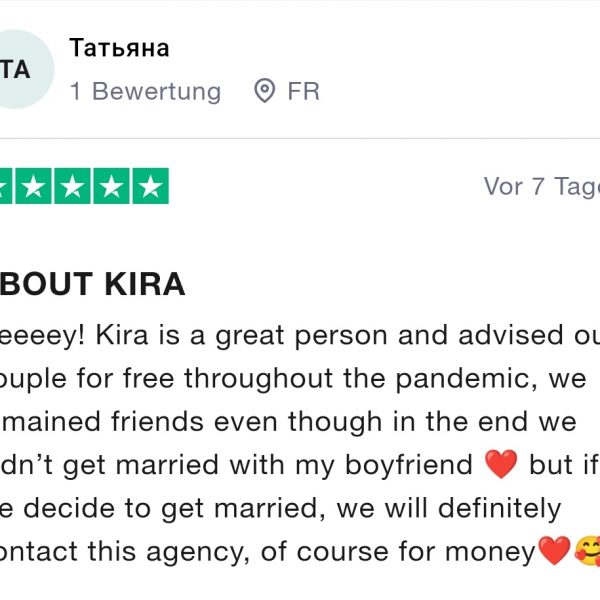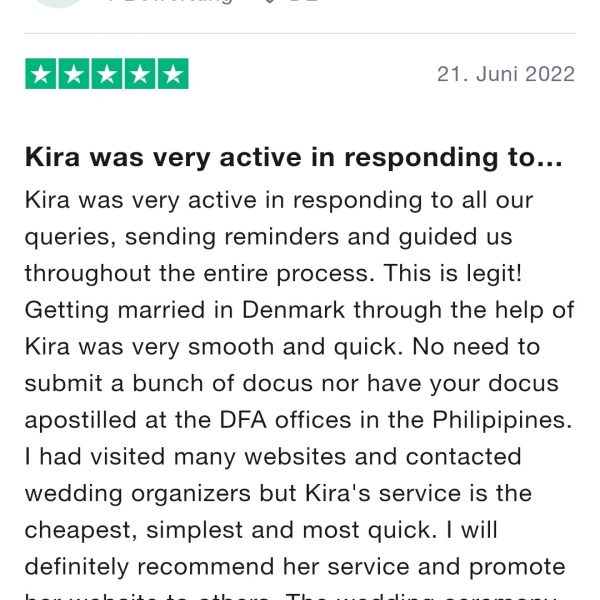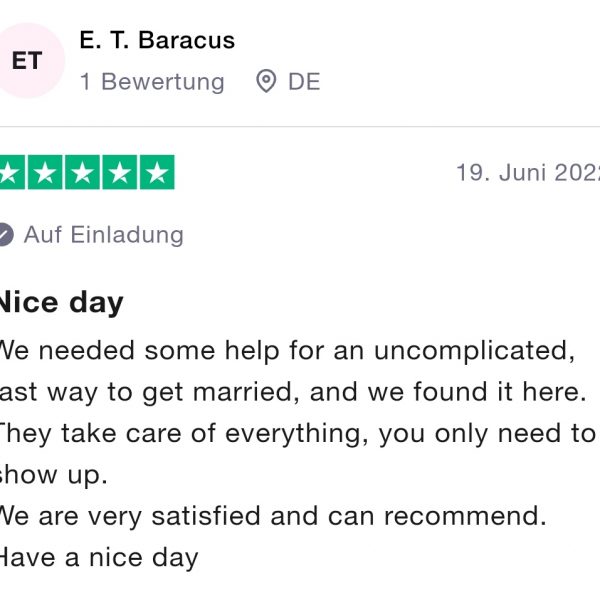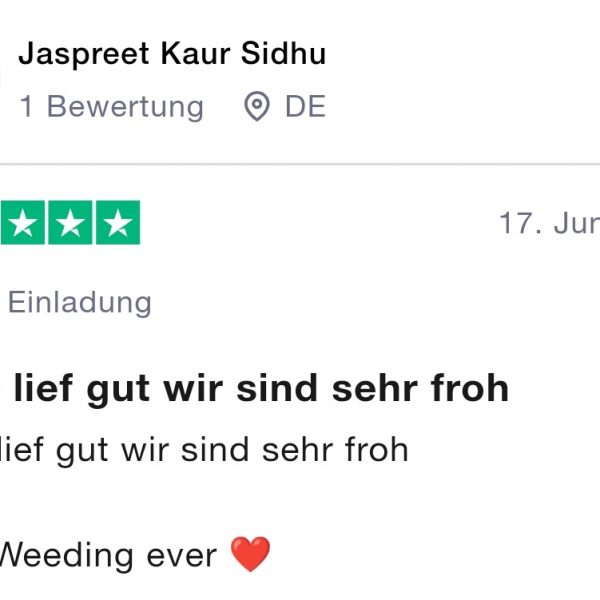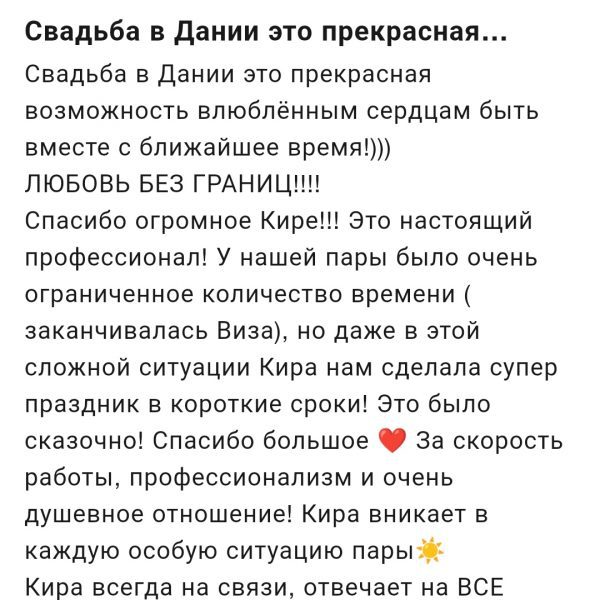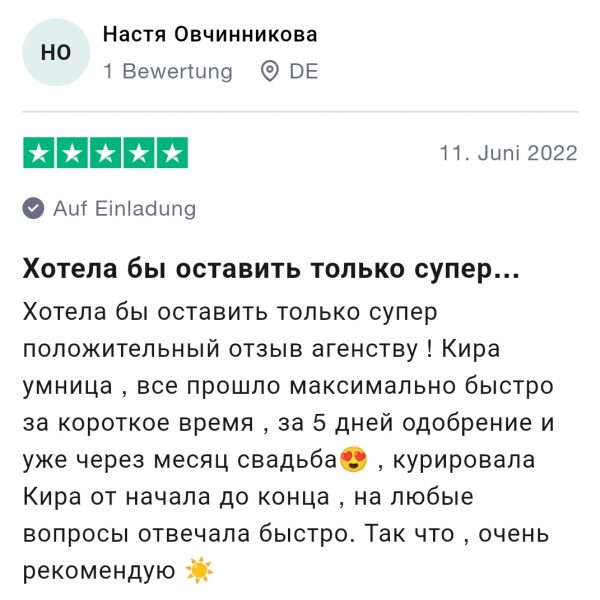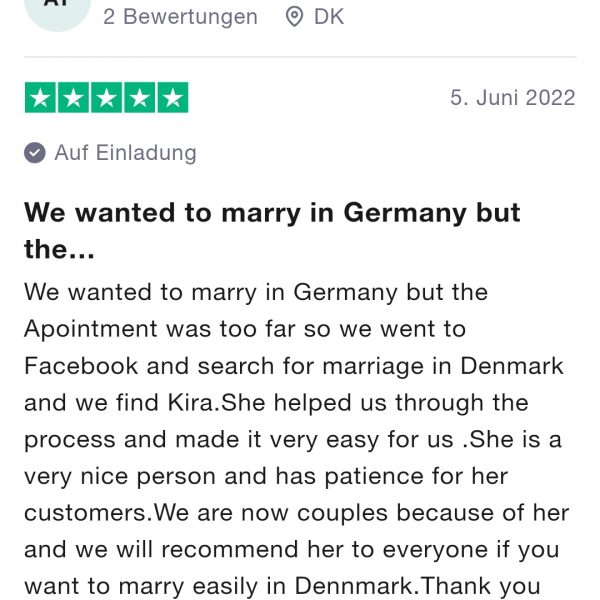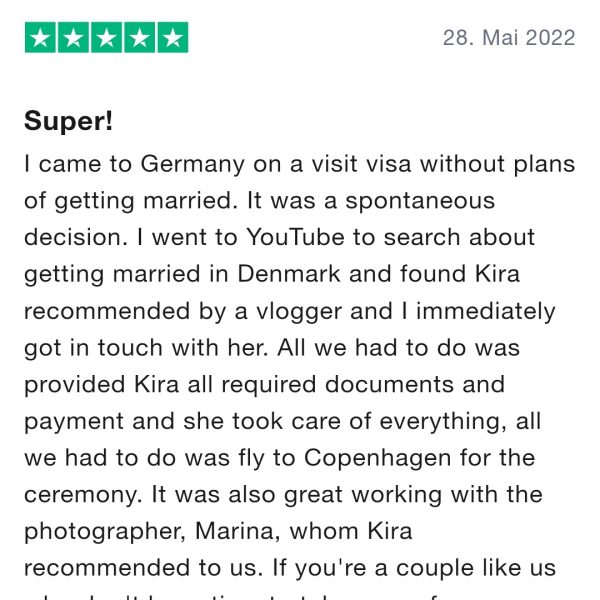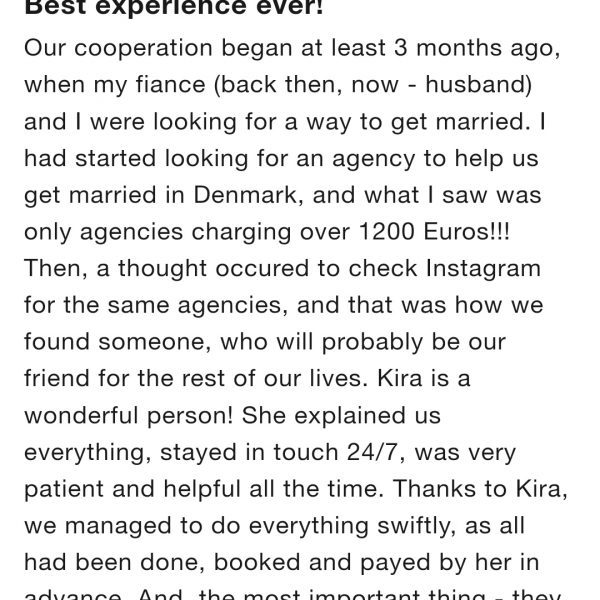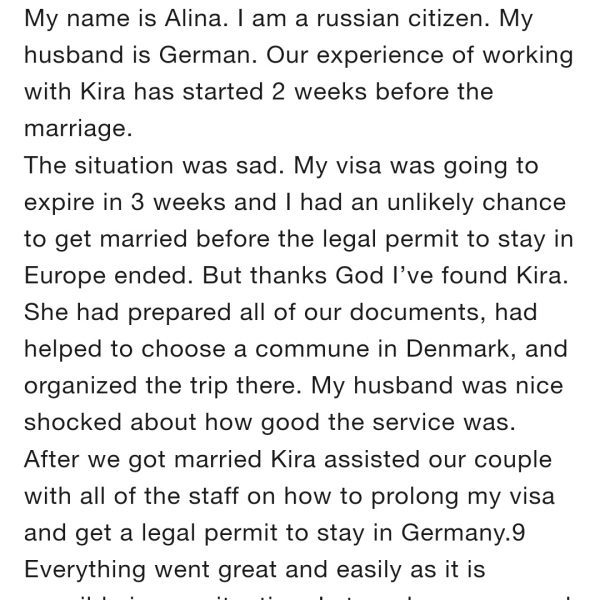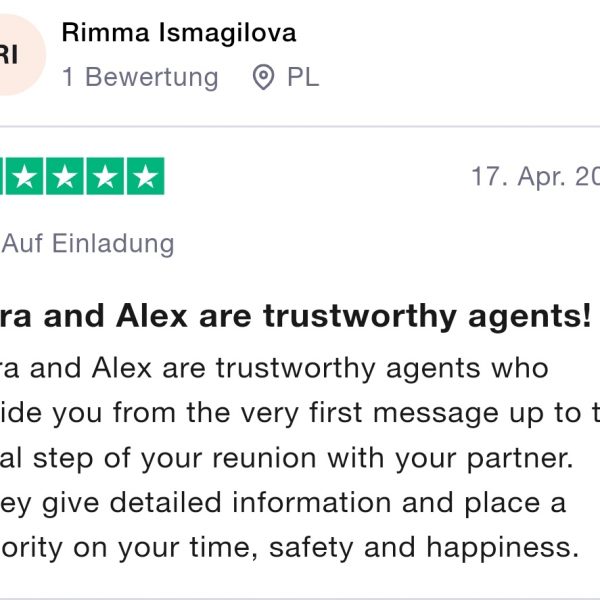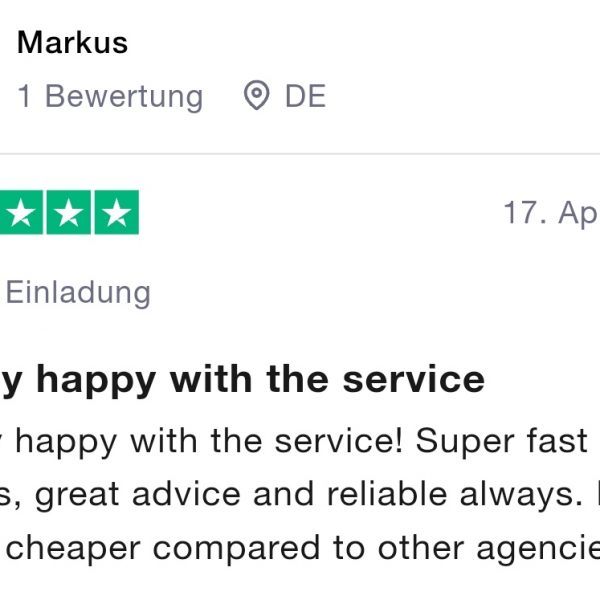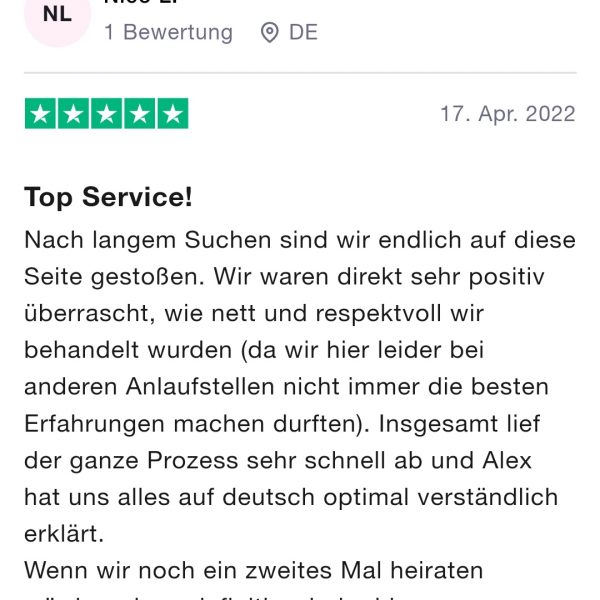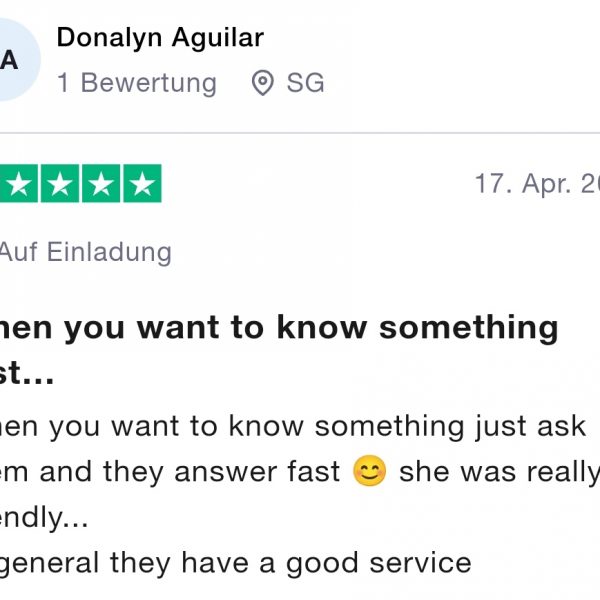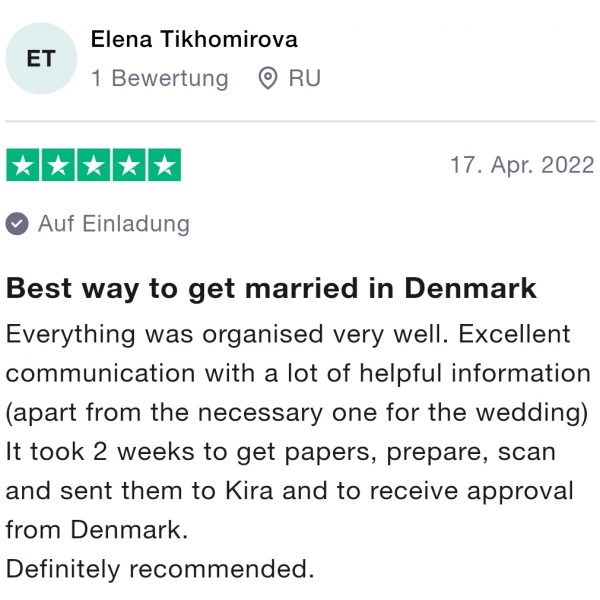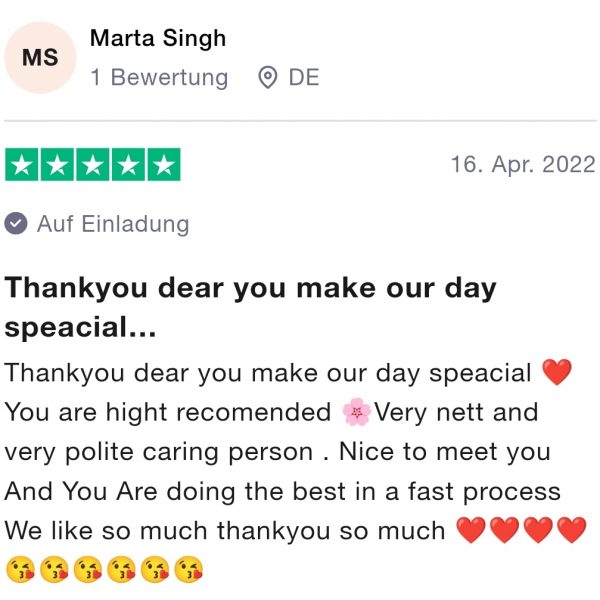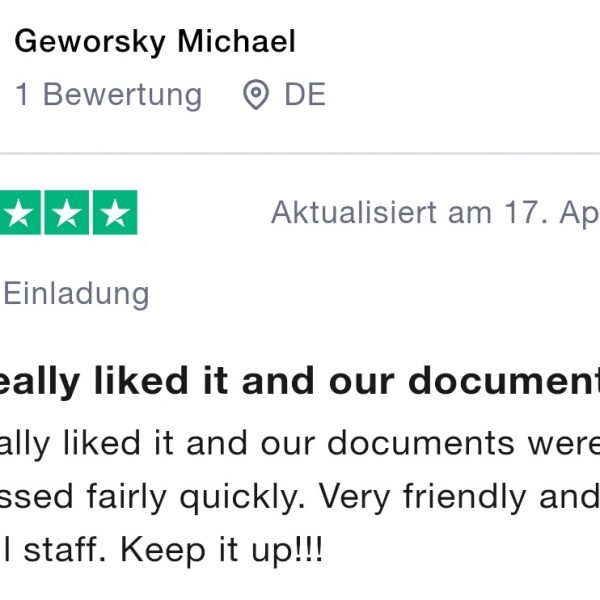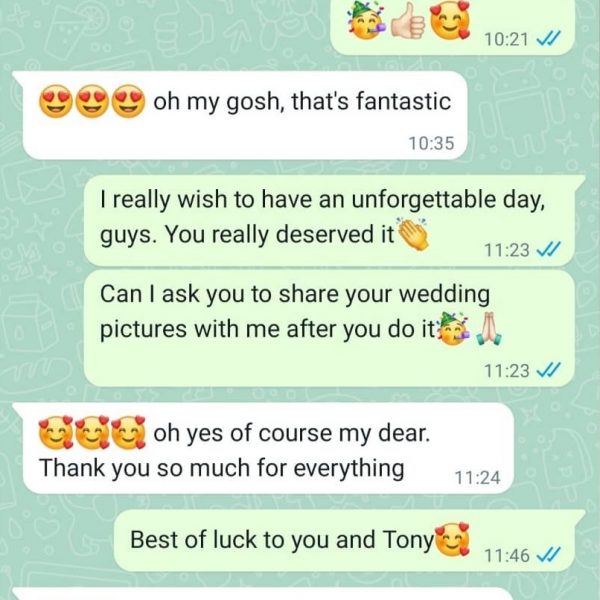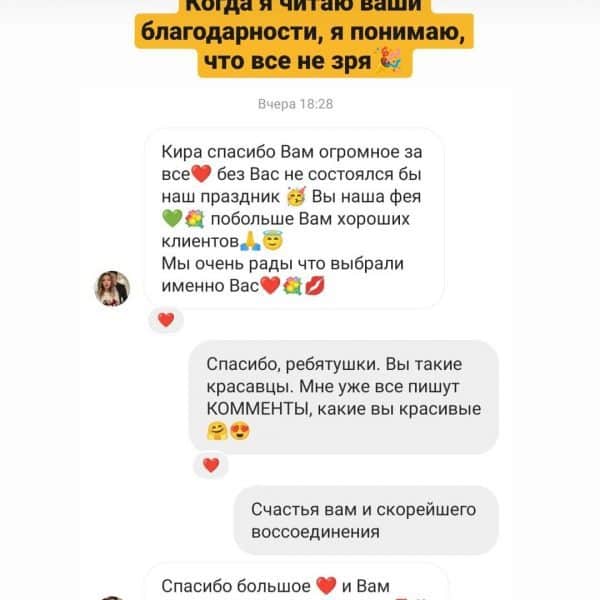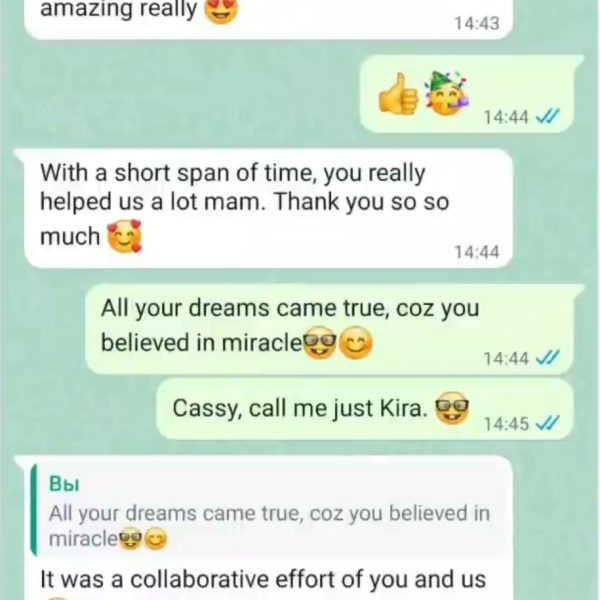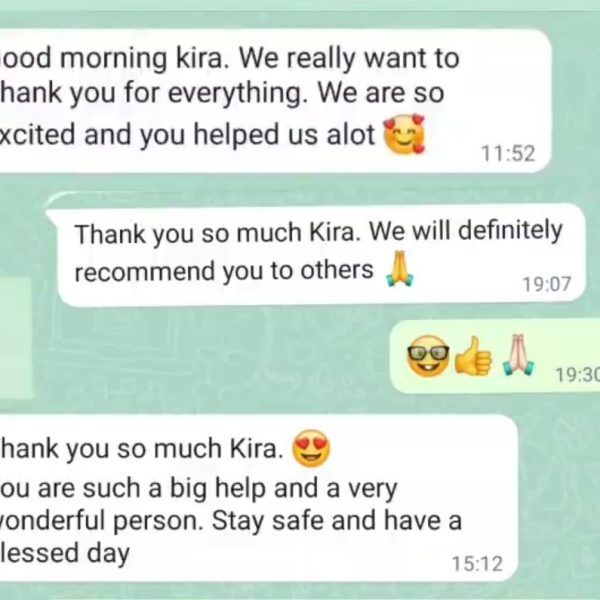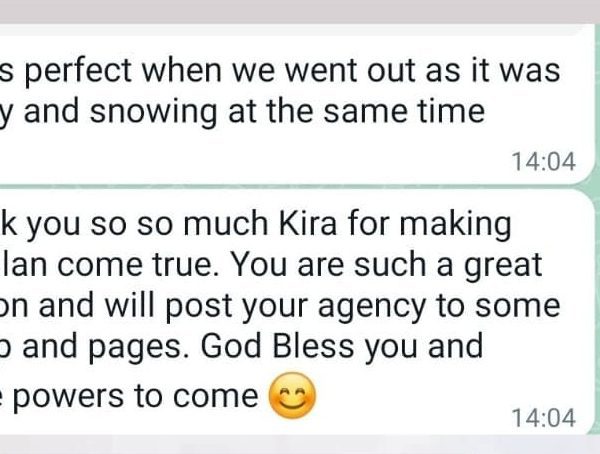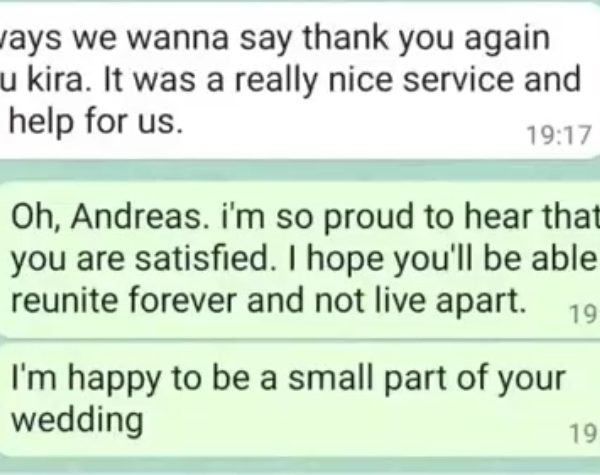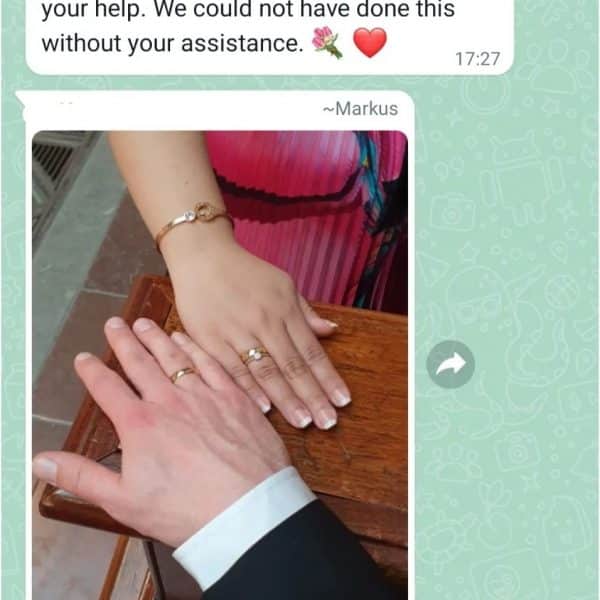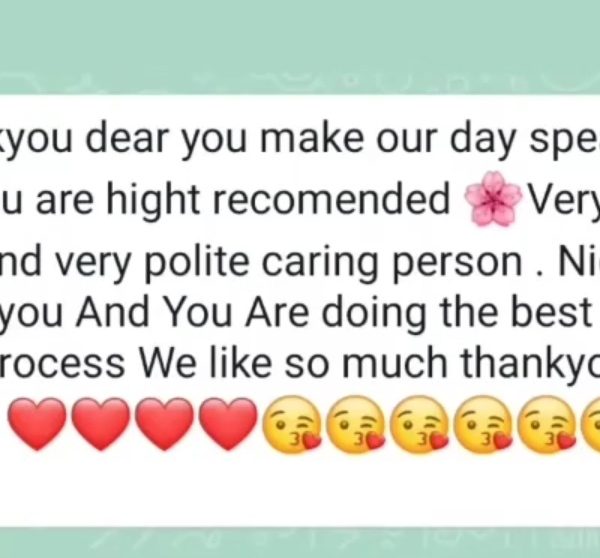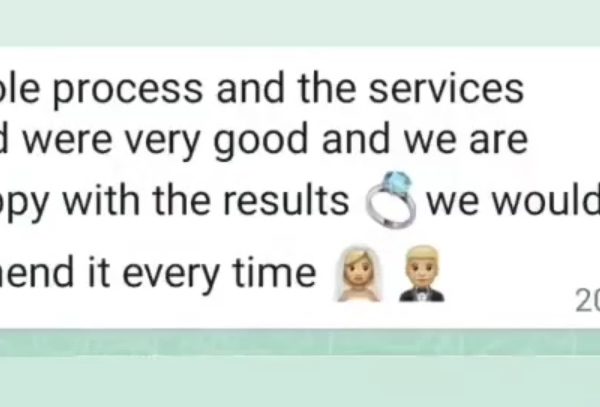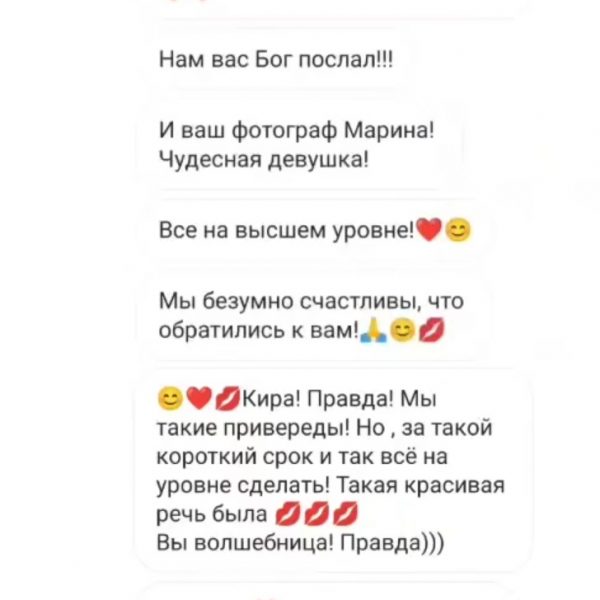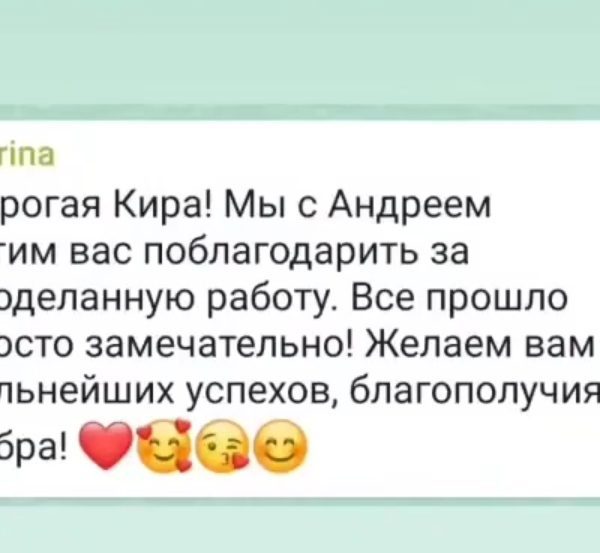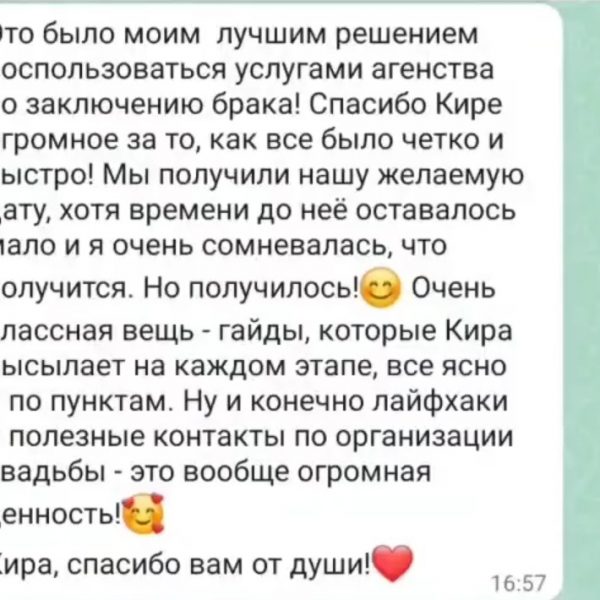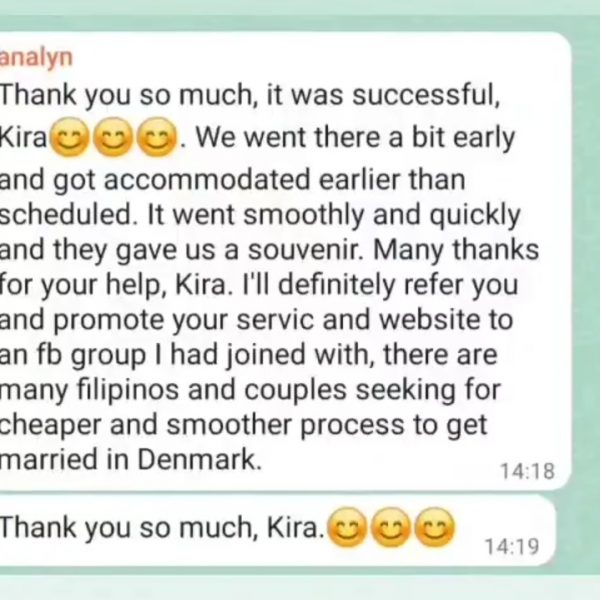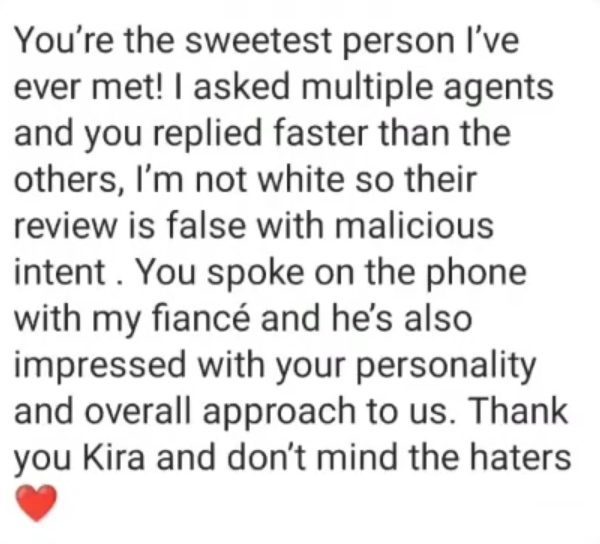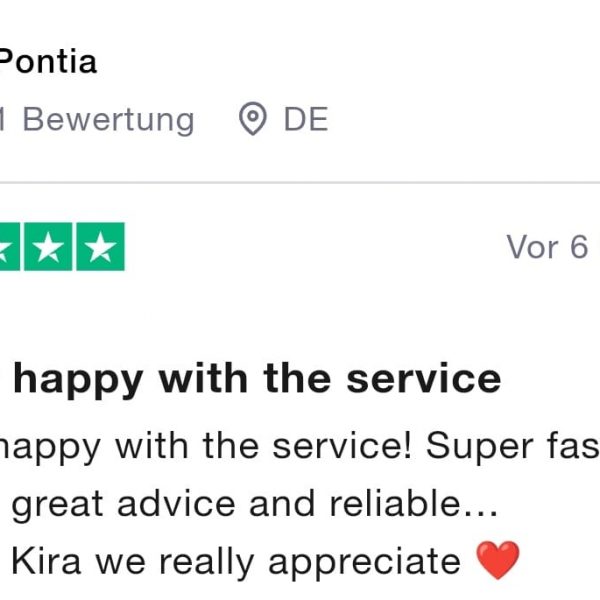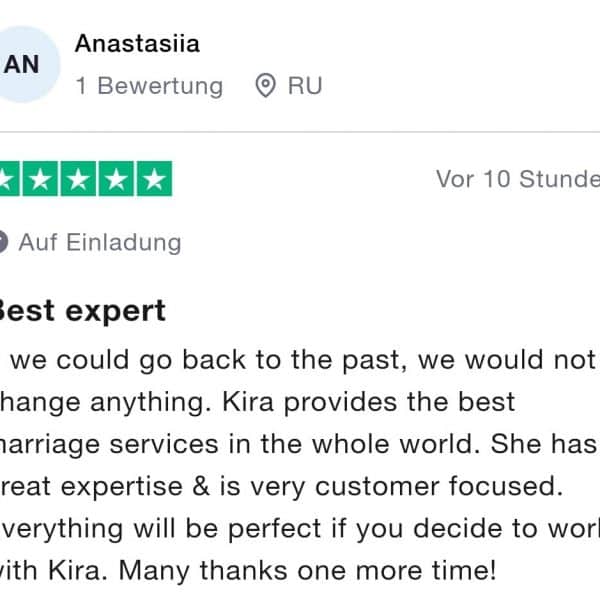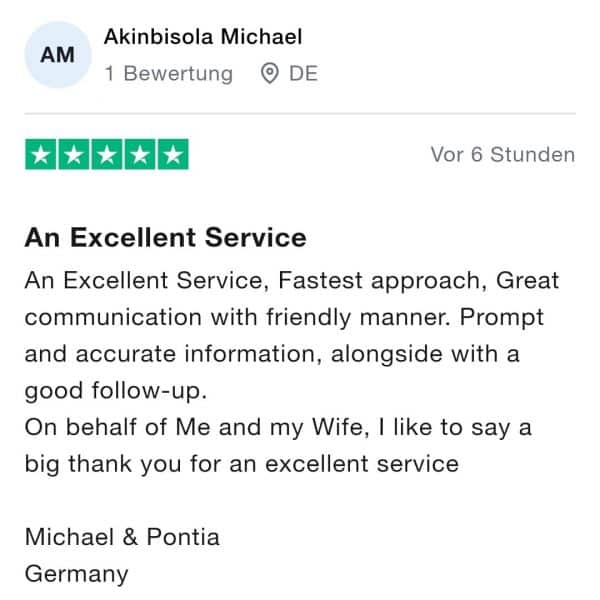 We are so much greatful and thankful for the help of this company. Hassle free and stressless, just perfectly easy especially for foreigners. We are German- Philippinian couple, wish your team good luck and more happy couples.
Kira and her team organized our wedding in Copenhagen in July 2023 and we had an amazing experience and joy of working with Kira: she was always acting as professional, answered quickly any question we had and she was replying so quick and really exceeded our expectations, and we would recommend Kira and her team to everyone who would like to make their experience of getting married in Copenhagen easy, fast and remarkable.
Again thank you Kira and all of your team.
Thank you very much for organizing our wedding. We contacted this company on June 8th, and already on July 21st, we had our exceptional wedding in Copenhagen. Everything was planned and executed very precisely and quickly. The organization was at such a high level that we didn't even have to worry about any bureaucratical matters. Our only task was to arrive in Copenhagen on time.
Thank you so much for making our dream come true! Your team made our wedding unforgettable and magical!
If you want to get married in Denmark and also get a further assistance with after marriage burocratic procedure in Germany, this is the team you need!
They provide super professional service ever. Very organised, helpful and fast. They can tell you everything about the process so you don't have to worry about anything. In case you forget something, they will follow up and make sure everything goes well.
Couldn't been happier with the service and thank you for everything.
Kira was very responsible and responding to all our queries, sending reminders and guided us throughout the entire process. Getting married in Denmark was very smooth and quick. No need to submit a bunch of dociments, you also don't have to apostille your docs at the DFA offices in the Philipipines. I had visited many websites and contacted wedding organizers but Kira's service is the simplest and quickest. I will definitely recommend this agency to others.
We had such a great experience with this agency. They worked extremely fast to help our dream come true as my fiancee's visa was about to expire. They remain the best agency – very tolerant, transparent and patient throughout the process. We are now happily married and preparing for family reunification – also with the help of the agency.
The best moment to say "Yes"!
Enjoy this beautiful moment together, while we do the rest